January 24, 2014

WHEELING, W.Va. – The Wheeling Jesuit wrestlers squared off against the Marauders of Millersville University in just their third home event in program history on Friday night in the McDonough Center. The Cardinals took home four wins, but it wasn't enough to overcome a slow start and an experienced Marauders outfit, falling 12-19 in the dual.

"It was a little bit of Deja Vu tonight in terms of just being some small but critical mistakes away from winning matches that would give us a dual win," said WJU head Coach Sean Doyle. We knew coming in that there would be 7 or 8 matches that would be close, and they were, but we just lost a few early that we couldn't recover from."

In the 125lb class, WJU's Bradley Kakos started off the match with a shot and scored the first takedown of the night in the first period. Kakos chose down at the start of the second period while the score was 2-6. In the third, Kakos gave up back points, and the end of the match concluded with Brad losing the match 2-11.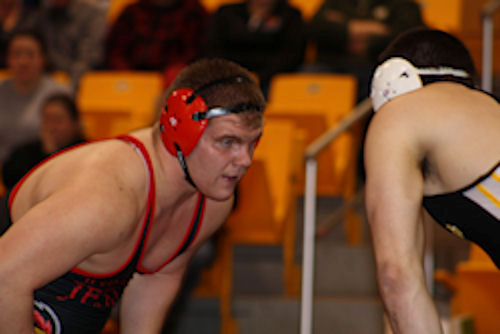 WJU's Heavyweight Corey Seigfried earned a win for the Cardinals