Notes from Coach Doyle
Sean Doyle, Head Coach
sdoyle@wju.edu
Wheeling Jesuit University

September 11,2015

We're writing to say hello, check in and update everyone on the progress within the program. Along with some intense preseason training, we've started a number of new features/programs that you can follow to get a closer look at what is going on with our guys.

The team has grown to 46 and with our first group entering their third year on campus, the atmosphere and environment is at a whole other level. The sites on contending for a National Championship are becoming more real on a daily basis and we have a group of 46 that believe it.

Items of Interest:

1) PERISCOPE!! As many of you know, our social media is very important to us and allows everyone to stay connected and be a part of everything that we do. We've recently added 'Periscope' to the mix. You can download Periscope as an app on your phone, follow 'WJUWrestling' and you will be notified anytime we go live. We will be live for strength and conditioning workouts, open mat sessions and actual practices. It's becoming a hit and our fans love the ability to watch us real time and ask questions with immediate response.

2) 'Checking in with The Founding Fathers'/'Meet the Team'- These are two weekly/bi-weekly programs that we run to allow our families and friends of the program an opportunity to meet our guys up close and personal. You can find these on all of our social media outlets. (Twitter-@wjuwrestling, Facebook- Wheeling Jesuit Wrestling, Instagram-wjuwrestling, YouTube-WJUWrestling, Periscope-wjuwrestling)

3) '2015-2016 Wheeling Jesuit Wrestling Fan Shirt'- Today we are kicking off our campaign and have an exclusive 2015-2016 Fan Shirt. The order form for more information is AT THIS LINK. Don't miss out on our first ever Fan Shirt!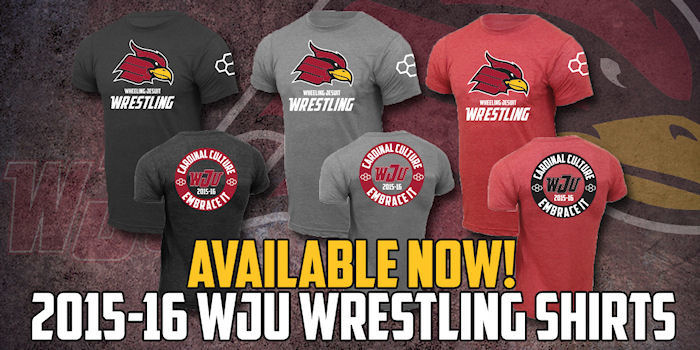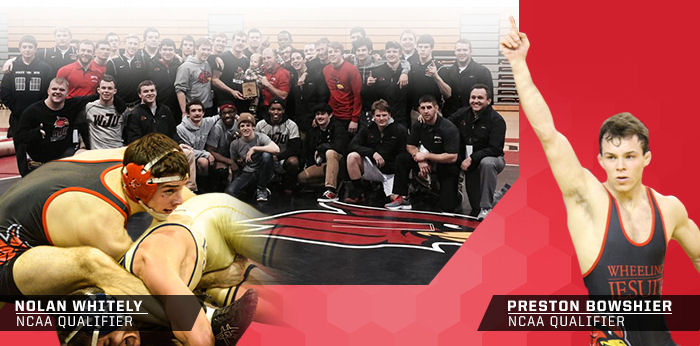 <!!! Insert text below!!!!!!>

Coach Doyle
<!!!!! Insert text above!!!!!!>
---
Return to the WV-Mat front page